---
In addition to offering placement testing for students, select certification testing and specialized testing is available for community members.
Testing Services Mission Statement
Testing Services actively participates in Joliet Junior College's overarching mission to promote lifelong learning by adhering to high standards when facilitating course placement, offering accessible and relevant testing services, furnishing an appropriate and consistent testing environment, providing courteous customer service, and continuously evaluating and improving upon existing policies and procedures. To that end, JJC's Testing Services adheres to the National College Testing Association Professional Standards and Guidelines, and strives to attain meaningful certifications and credentials.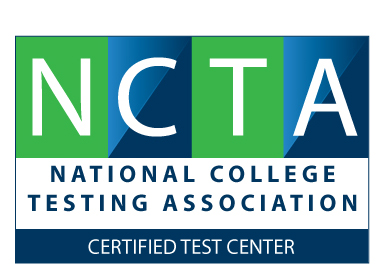 On-Campus Safety Measures
All testers should review our COVID-19 FAQs and on-campus safety measures before coming on campus.
Placement Tests
Do I Need Placement Testing to Take JJC Classes?
It depends. You may be able to bypass placement testing due to JJC's permanent and temporary alternative placement measures (effective Fall 2020 until further notice). In other words, if you have a high enough GPA or ACT/SAT/PSAT score, you may not need placement testing. Please view the charts below. Please note: On-Campus placement testing is on a walk-in basis.
Charts: Find Out If You Need Placement Testing

ACT, SAT, and PSAT Placement Scores

Measure
Score
Placement
Registration Term
ACT English
19+
English 101 or English 130

ALL TERMS

ACT/SAT scores are valid for 48 months

PSAT scores are valid for 24 months

(PSAT 10 or NMSQT/11 Only)

*Requires geometry prerequisite

SAT – EBRW
480+
ACT Math
22+
Math 119*, 123*, 127, 128, 131*, or 138*
SAT Math
530+
ACT Math
23+
Math 142*
SAT Math
590+
PSAT 10 or NMSQT/11) - English
480+
English 101
PSAT 10 or NMSQT/11) - Math
510+
Math 127 and Math 128
PSAT 10 or NMSQT/11) - Math
530+
Math 123*, 131*, and 138*
PSAT 10 or NMSQT/11) - Math
590+
Math 142*
PSAT 10 or NMSQT/11) - Math
660+
Math 170

Temporary Alternative Placement Measures

Measure
Score
Placement
Registration Term
ACT English
18
Developmental English Courses: ENG 099 & ENG 021

Fall 2020 through Summer 2023

ACT/SAT scores are valid for 48 months

SAT – EBRW
460
ACT Math
19
Developmental Math Course: MTH 098
SAT Math
460
ACT Math
22
Meets JJC's Geometry Requirement (places out of Math 095)
SAT Math
530
ACT Math
28
Math 150, 153, and 170
SAT Math
660

High School GPA

Measure
Placement
Registration Term
H.S. GPA 3.0 Unweighted/Cumulative (Please read important information about using GPA below)
English 101

ALL TERMS (Effective September 1, 2021)

HS GPA is valid for 48 months

*Requires geometry prerequisite

Math 119*, 123*, 127, 128, 131*, and 138*

Important Information about using high school GPA for English and math placement:

Must provide an official transcript with 7 OR 8 consecutive complete semesters AND unweighted/cumulative GPA of 3.0 or higher AND successful completion (C or better) in English and/or math in all semesters.
JJC will evaluate all official high school transcripts using the unweighted/cumulative GPA at the time of submission. GPA's will not be retroactively evaluated using past semesters.
Only total unweighted/cumulative GPA will be accepted. Semester or Yearly GPA will not be accepted.
High school transcripts must be sent to the Admissions Office. If you're in high school or are a recent graduate, ask your high school to email these records to admissions@jjc.edu or mail them to:
Attn: Admissions
1215 Houbolt Rd
Joliet, IL 60431

***High School GPA will be designated on the student's JJC record using the following codes:

GPAE = English
GPAM = Math
999 = Meets
111 = Does Not Meet

Last updated on November 18, 2022.

How to Make an Appointment for a Remote Placement Test

All on-campus placement testing is on a walk-in basis. If you would like to take a remote placement test, you must make an appointment. To do so, you must:

Complete steps 1-5 on the Admitted Students page
Submit a Remote Placement Testing Request Form found on the Placement Testing page
Certification & Specialized Testing
You can take any of the following exams on campus at JJC:
ASE (Automotive Service Excellence) Testing
ATI TEAS (Nursing and Allied Health) Testing

TEAS tests will take place on-campus only. To take a TEAS test, students must first register with ATI. See our Tests Administered: TEAS page for more information.

CLEP Testing
Illinois Nurse Assistant (CNA) Testing
Pearson VUE Testing (including GED)
Testing Information