---
Thank you for stopping by our Career Services page! We welcome all diverse students, faculty, staff, alumni, and employers to partner with us.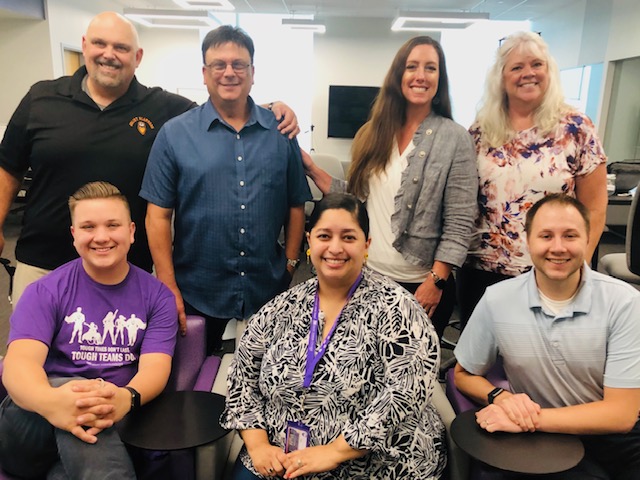 Top Left to Right: Tim Czuba, Frank Biancorosso, Jill Geers, Katie Bond. Bottom Left to Right: Connor Herrington, Lynette Correa-Velez and Dave Lantz.
About Career Services
The Career Services office is the first in the U.S. to intentionally center Diversity, Equity, Inclusion, Access, and Belonging (DEIAB) in all of our programming, career coaching, initiatives, practices, policies, pedagogy and systems. We do our work as research-based and data-informed career development professionals in order to better serve diverse students and alumni.
We provide career coaching to both students and alumni virtually or in-person.
Watch: What is Career Services?